Lazymeter
This concept application is designed to help its users stay healthy and positive through lazy-shaming.
Simple as it sounds, the Lazymeter operates while its user does nothing: when the timer is active, the pop-up tiles demonstrate what the users could have achieved if not for their laziness.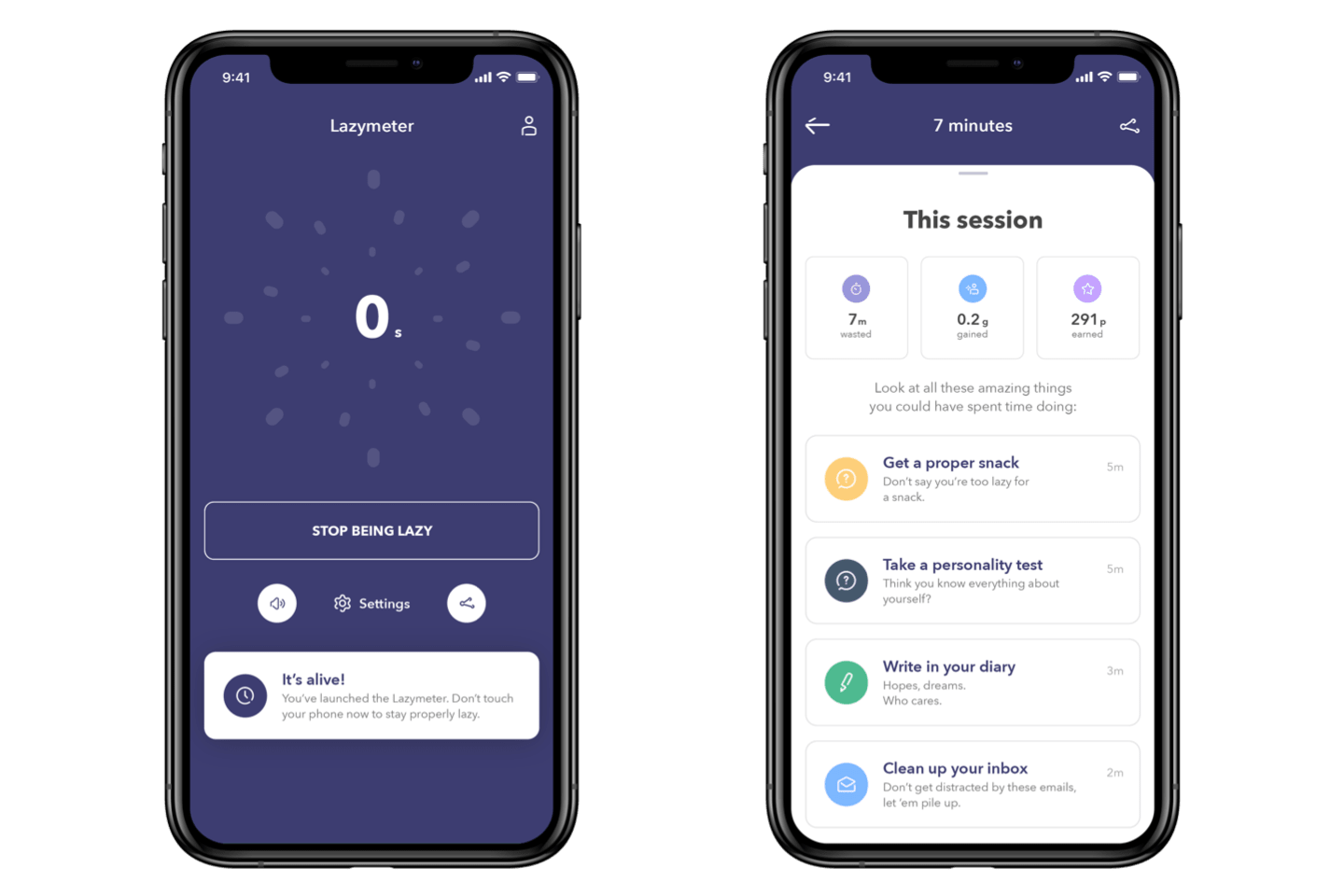 Lazymeter allows its users to unlock achievements, earn points and enjoy special offers, track their progress, share it with friends, and master their laziness.
Browse full case here.