Men In Black Task Manager
This concept is based on the internal application designed for a large international corporation. Unfortunately, public disclosure of the actual screens is strictly prohibited. This concept was created as a tribute to the efforts Aleph creative team had put into designing the application.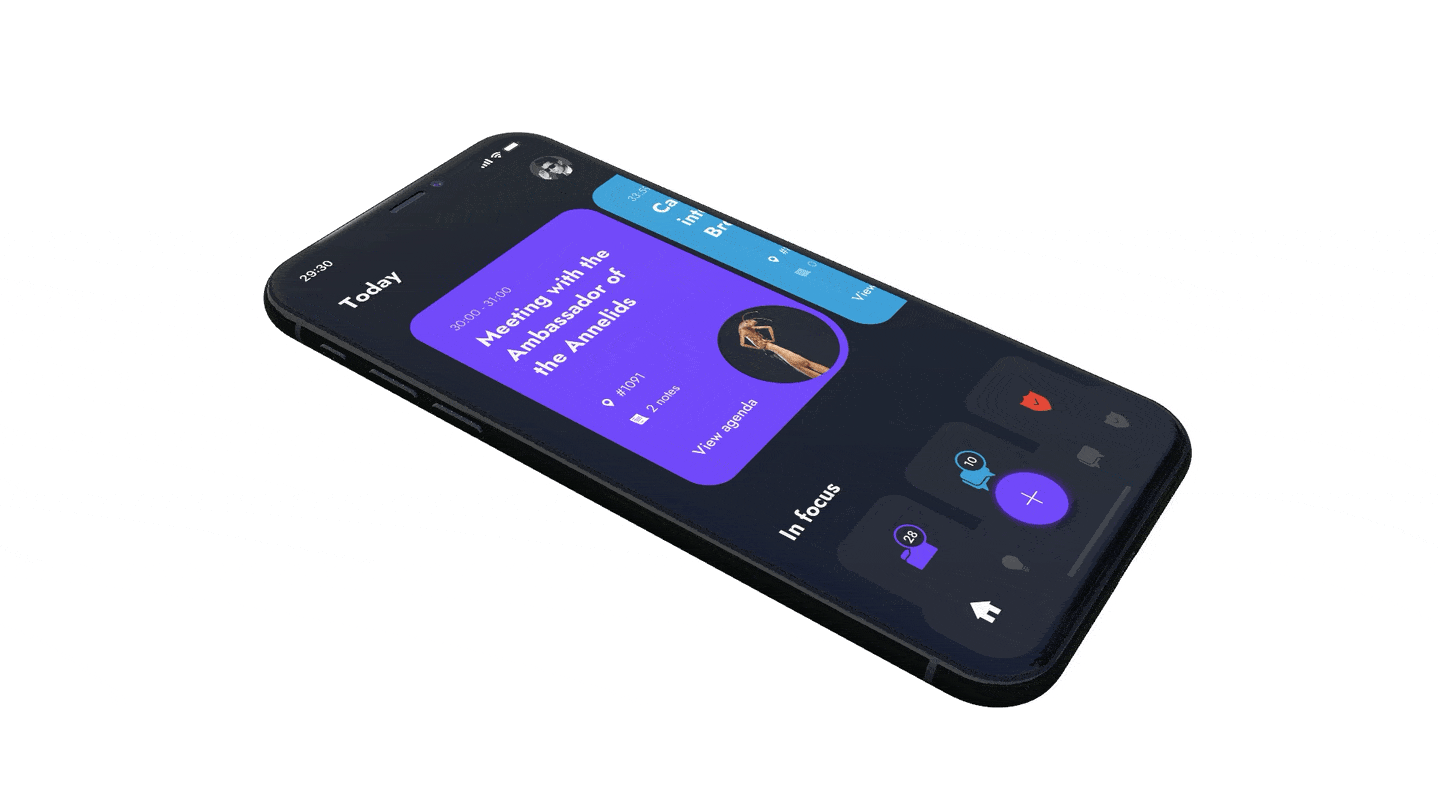 Discovery
Problem
Most of the agents find it difficult to keep track of current tasks, contact colleagues, and carry out routine tasks, such as ID check.
Although some alien technologies were successfully adopted by humans, MIB bureau cannot rely on any third-party software to ensure safety and avoid data leaks.
Personas
To solve the problem and successfully deliver the Minimal Lovable Product, several interviews with the MIB employees were conducted, and three main personas were identified.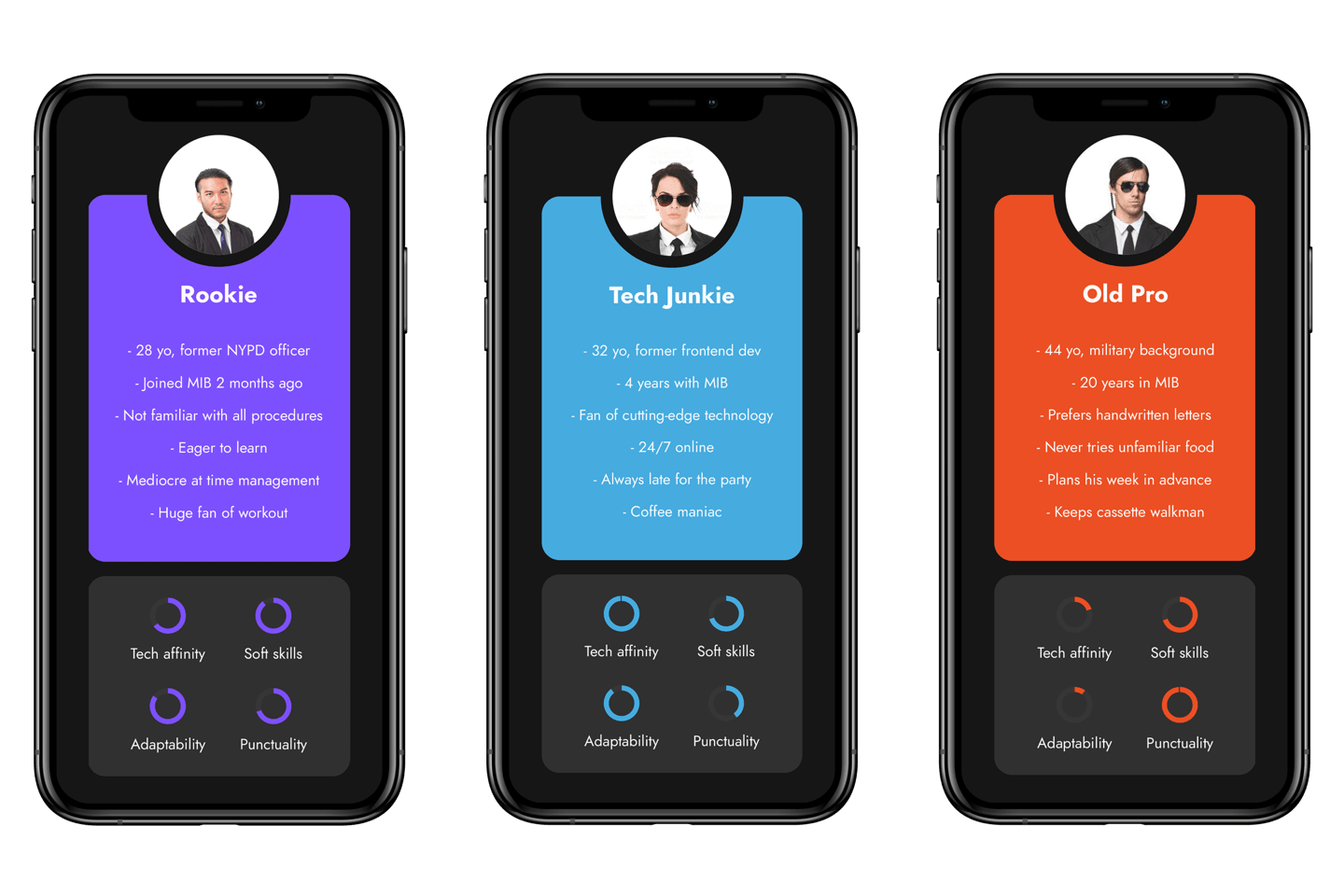 Four main criteria were used to identify the archetypes and address their exact needs.
Features
The main features were identified based on the pain-points and grouped into 5 primary and 5 complimentary categories.
Task Tracking Tools: help keep track of current tasks, be aware of upcoming meetings and events, and stay tuned with the latest updates;
Messenger: helps stay in touch with colleagues and team members, exchange documents and media files, send daily updates to team leads;
ID and Face Check Tools: help quickly scan and identify aliens, validate their documents, and access personal files;
Team Management Tools: help manage the team by assigning jobs, identifying top priorities, and tracking the progress;
Health & Well-being Centre: provides quick access tools to bureau facilities, helps stay healthy with reminders and challenges;
Document Exchange;
Event Planner;
Mayday Button;
Shop;
Knowledge Base.