Portfolio Website
As a designer building my portfolio website, I was trying to create a sustainable, flexible product with a simple interface and a strong focus on content. At the same time, I was trying to craft an application that would reflect my personality and translate my values.
I've also decided to use this opportunity to learn more about React and Headless CMS, master my front-end skills, knowledge of HTML and CSS. As a result, I chose to build a static application with Strapi and Gatsby and created a simple SCSS-framework to control its appearance.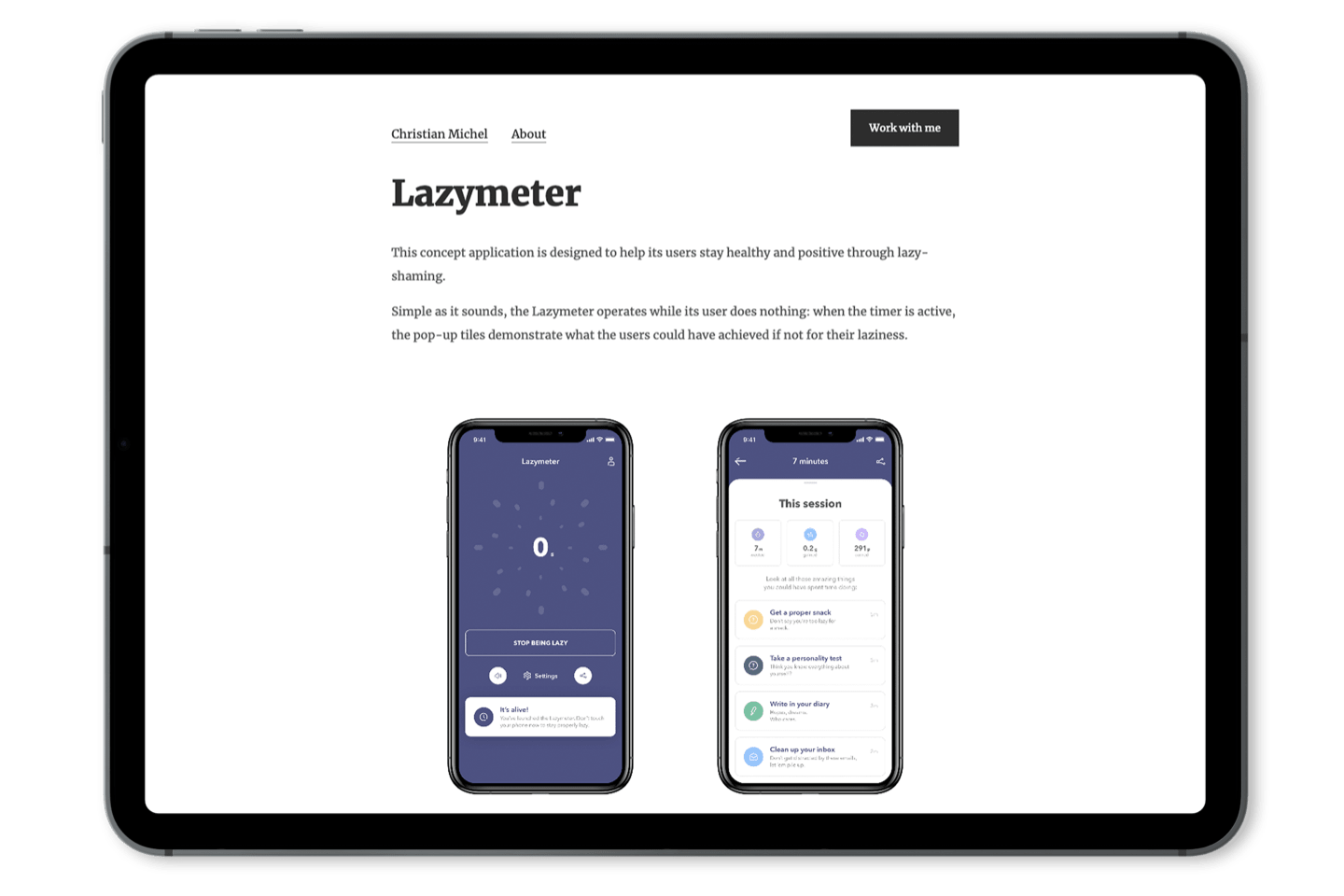 I have also decided to use this website as my CV, so one of its sections displays my current and previous employers and provides links to their websites. In addition to that, I have created several templates to display blog articles for future use.